All Of Our Products Are Made With Love, Tested And Approved From Start To Finish By My Daughters Brittanty, Caitlin, and Richelle.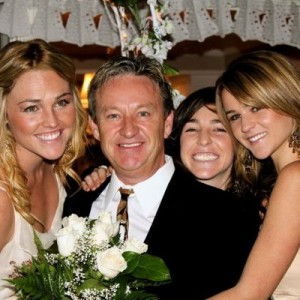 Have fun reading the bottle and savor the product that has been designed just for you and your hair!
At HairGia we believe in the inherent ability of Mother Nature to heal, nurture, nourish, replenish and preserve. We are motivated by a sincere desire to create a different business model, rooted in living in harmony with nature as opposed to controlling it. We offer products that are not only good for your health and your hair, but good for our planet.
Our name "HairGia" is intrinsically tied to our mission. The word "Gia" means Mother Earth and thus all of our products are formulated with ingredients ethically harvested from our planet ensuring sustainability and quality. We firmly believe that working in harmony with nature and using the gifts presented by Mother Earth is the most common sense approach to more manageable, voluminous, great looking and healthy hair. Try HairGia products just once and you'll be amazed at the results! It's great for your hair and environmentally friendly.
To show our commitment, our logo is dedicated to all the hair stylists of the world, without whom none of this would be possible. The upper part of the "g" signifies the handle of the haircutting shear, the bottom of the "g" signifies the strand of hair which the hair stylists have dedicated their lives. The "H" signifies the hair stylists hands: without the two together we are nothing as we have dedicated our lives to the hairdressers.
Here at HairGia we realize that we are privileged to be on the planet during this time in history where science, spirit and technology have come together giving us access to the most effective health and beauty products to date. The true understanding that all nature has an infinite intelligence that imitates our every thought, breath, action and reaction is a reality. When you think beauty you become beauty.