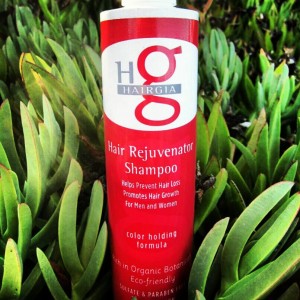 Here at HairGia, we pride ourselves on providing the best all natural, earth friendly hair products. With the health of your hair, body, and the environment in mind, our products do not contain sulfates.
What Are Sulfates?
Sulfates are the chemicals found in many cleansers that produce suds. The suds in cleansers, including shampoos, typically make consumers feel like the product is working- it's supposed to get sudsy, right? Well, not necessarily. Sulfates are inexpensive detergents that are actually quite harsh for use on skin and hair. We associate the bubbling effect of sulfates with cleanliness, but they are likely to do more harm than good and are altogether unnecessary when making products with more effective, all natural ingredients like we do here at HairGia.
Go Sulfate-Free with HairGia
At HairGia, we want only the best, all natural ingredients touching your beautiful hair. That's why we leave out the damaging sulfates. Our hair shampoos contain more gentle, environmentally friendly ingredients like essential fatty acids to give hair sheen, and small amounts of ethylendiamine tetraacetic acid (EDTA), a chelating agent that removes build up and trace metals.
HairGia's All Natural Ingredients
Our pH-balanced formulas ensure your hair retains its shine and strength, while several different proteins repair damage to the hair shaft. Finally, HairGia hair products are filled with natural botanicals to nourish your hair, including:
Agrimony
Anise
Basil
Chamomile
Hawthorn
Aloe vera
Coltsfoot plant
Ginseng
Hops
Rosemary
Evening primrose
On top of it all, HairGia's products are never tested on animals and do not contain animal proteins or CFC's. They are also PABA-free and provide UV protection from the harmful effects of the sun's UV rays.
So, what are you waiting for? Start using HairGia's all natural, sulfate free products today and your hair will thank you.